PROMISE è un progetto di ricerca collaborativo che intende esplorare il ruolo dei giovani nel dar forma alla società; in particolare, intende focalizzarsi sui giovani "in conflitto" con l'autorità.
Ultime notizie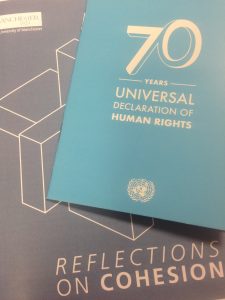 On 12th November 2018 PROMISE team members from the UK reported their findings to the UN Deputy High Commissioner, Kate Gilmore, and two high-profile Manchester MP's Debbie Abrahams and Tony Lloyd.
In a presentation and panel session to mark the 70th anniversary of the Universal Declaration of Human Rights PROMISE researchers discussed issues of cohesion amongst the communities of Manchester and the stigmatisation of young people labelled as 'risky'.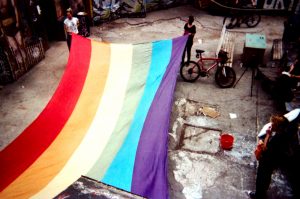 This ethnographic case study focussing on Zagreb Pride LGBTIQ, a non-governmental organization, was led by Vanja Dergić from the Institute of Social Sciences Ivo Pilar.  Vanja participated in the activities of the Zagreb Pride LGBTIQ organization and was particularly involved in the organizational committee of the Zagreb Pride March, 2017. Zagreb Pride have been selected because of the political and social context of the LGBTIQ movement in Croatia, which especially refers to the years following the campaign for a marriage referendum in 2013 when there was an increase in hate speech against LGBTIQ people in Croatia.
PROMISE è finanziato dalla Commissione Europea nell'ambito del Programma Horizon 2020 Ricerca e Innovazione, contratto nr 693221.

Open all minds
Open all dreams
Research, question
Open all doors
Open all senses
Open all defenses, ask
What were these closed for?
Lemn Sissay, Chancellor of The University of Manchester