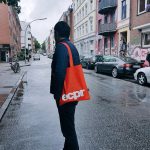 The Manchester teams delivered papers at this year's European Consortium for Political Research (ECPR) General Conference at the Universität Hamburg, 22-25 August 2018. The international conference in Hamburg encompassed a breadth of scholars from social and political disciplines and embodied another layer of significance, particularly in times of growing political instability. Our papers were featured in the section on 'Connecting Social Movement Studies and Political Participation Research' which presented a vibrant consideration of the (changing) nature of political participation. More specifically, our panel examined 'Youth Participation and Social Change'. Both papers were based on the respective UK case study reports, which are available on the PROMISE website, see ethnographic case studies.
Stigmatisation and misrecognition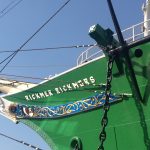 The first paper presented at the international conference in Hamburg was on 'young people as (in)adequate citizens; understandings through community (dis)engagement'. The paper argued that young people can be recognised as citizens, through taking part, even when some of these actions are not straightforwardly positive, based on a number of stories from the data. For a full report of this case study see here.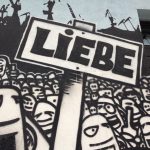 The second paper, 'youth mobilisations of 'suspect communities'', focused on the responses to misrecognition and conflict associated with being a young Muslim in the UK. The paper argued that rising anti-Muslim and anti-immigrant sentiments together with the securitisation of society, through counter-terrorism legislation, have contributed to the construction of Muslim populations as 'suspect communities'. It provided evidence that young Muslims experience a strong sense of stigmatisation due to the widespread, negative connotation of Islam and Muslims; .personal experiences of racism and Islamophobia; and their interactions with the UK counter-terrorism policy's 'Prevent' strategy and its implementation. This stigmatisation problematises already complex and sometimes troublesome identity work that young Muslims face. See here for the full report.
Lively discussions!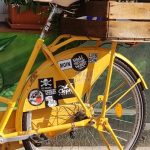 Our papers prompted some very interesting questions and discussions within the panel, including the danger of over-emphasising the stigmatisation of young people, in other words re-stigmatising young people through such work. Also, a discussion on how important context is in terms of researching and examining features of young people's identity. Our presentations sat alongside other fascinating papers in the panel and the wider section, which examined topics such as youth participation in far-right activism and alternative participation such as dumpster-diving! We have plenty of food for thought thanks to the lively discussions!
Watch out for our newsfeed twitter and Instagram for more news to come.