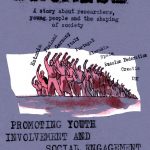 The EU Youth Strategy 2019-2027 provides Member States with a renewed frame to cooperate in the field of youth. "Youth" is a national policy area for many Member States and the EU Youth Strategy supports member states to coordinate and supplement their national policies by focusing on three key areas: Engage, Connect & Empower. These key areas resonate with the policy recommendations from PROMISE.
The EU Youth Strategy 2019-2027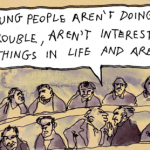 With the EU Youth Strategy 2019-2027 the Member States have a tool to build effective national social investment strategies that enable successful youth transitions for all. The new Youth Dialogue is a core element of the Strategy which encourages the Member States to establish effective outreach structures to recognise diversity in social capital and opportunities, and to allow all young people's voices to be heard.
The PROMISE policy briefs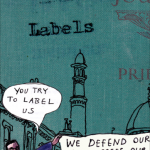 PROMISE explores the ways young people with a history of stigmatisation or conflict participate in society. The focus was on the different ways they engage with social, environmental and political issues, and how they create opportunities for social change. PROMISE produced a series of policy briefs based on ethnographic case studies with young people and quantitative research using the European Values Survey and other secondary data sources.
Supporting youth effectively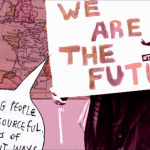 The PROMISE research results show that to support the development and implementation of policies to promote youth involvement and social engagement European countries need a variety of measures. Member States need effective policies to encompass youth support in all areas (educational, employment, social) to make all voices heard, especially those of young people facing multiple life challenges. Therefore, they should:
Recognise diverse life paths of young people
Enhance the recognition and support of youth-led initiatives
Promote support structures for young people
Create safe (urban) spaces for young people
Follow the link here for all 22 National Policy briefs and the European Policy brief providing specific contextual recommendations based on casestudy data.
Final conference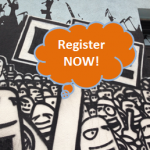 Join our final event with policy makers, young people, the PROMISE researchers, youth practitioners, artists and member of YES Forum to discuss the key messages from the project.
Follow us on twitter and see our newsfeeds for latest updates.