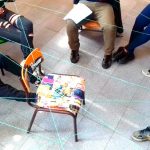 The Portuguese PROMISE case studies explored experiences of stigmatisation and conflict faced by young people living in Portugal and how they respond to these stigmatisations in socially innovative ways. Data for these two case studies were collected by the PROMISE team based at the Research Centre for Human Development of the Universidade Católica Portuguesa (CEDH-UCP) in Porto between January and November 2017.
Case study 1: Youths with pathways of psychosocial risk and deviant behaviour
Participants from the first case study presented long paths of conflict with major normative social institutions like school, the law, or the family, frequently leading to delinquent behaviour and/or school failure and dropout.
This case study involved 26 participants aged 15 to 24 (9 female, 17 male) who were recruited from young people serving non-custodial youth measures and those enrolled in two 'second chance education' projects. Data were collected using semi-structured interviews, group discussions, photo-elicitation and participant observation.
The key findings of the case study showed that school, family, peers and the youth justice and protection systems are the major sites, both of conflict, and of response to conflict, experienced by the participants. They recognised relevant attitudinal and behavioural changes that resulted from these responses, as well as key factors, mostly relational and educational, which supported these changes.
Case study 2: Activists on gender issues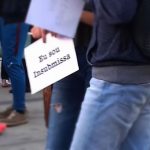 Participants in the second PROMISE Portuguese case study were young activists who were enrolled in several activities aiming to promote gender equality and/or LGBTI rights. Some were formally integrated in organisations and others weren't.
20 young gender activists aged between 17 and 32 years old were recruited from two gender activist youth organisations, as well as from youth initiatives on gender equality, and then through snowball sampling. Data were collected using semi-structured interviews and participant observation.
The key findings of the case study showed that the conflicts and stigmatisation experienced by these young people were related to gender, sexuality and activism and that intergenerational relations within the family, at school, and even within activist organizations have an impact both in causing and overcoming these conflicts. Gender activism was seen as a response to gender-based social conflicts and participants felt that they were somehow effective in promoting social change, especially through interpersonal relationships and through the use of social media.
Watch out for our newsfeed twitter and Instagram for more news to come.