PROMISE is a collaborative research project exploring young people's role in shaping society, focussing specifically on young people 'in conflict' with authority.
Latest news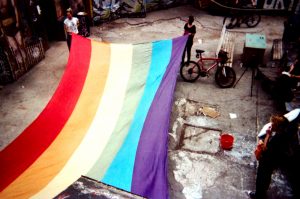 This ethnographic case study focussing on Zagreb Pride LGBTIQ, a non-governmental organization, was led by Vanja Dergić from the Institute of Social Sciences Ivo Pilar.  Vanja participated in the activities of the Zagreb Pride LGBTIQ organization and was particularly involved in the organizational committee of the Zagreb Pride March, 2017. Zagreb Pride have been selected because of the political and social context of the LGBTIQ movement in Croatia, which especially refers to the years following the campaign for a marriage referendum in 2013 when there was an increase in hate speech against LGBTIQ people in Croatia.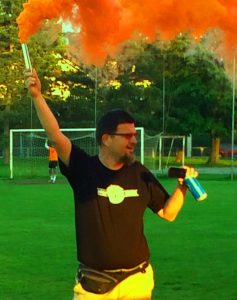 This Croatian ethnographic case study followed the politics and movement of the 'Supporters' Varteks FC' based in the city of Varaždin in the north of the country.  The study was carried out by the research team Benjamin Perasović and Marko Mustapić from the Institute of Social Sciences Ivo Pilar. The authors previously participated in the large international research project EU FP7 'Myplace' where they conducted research on the oldest football supporters ultras group in Europe – the Torcida, which is the name given to the supporters of Hajduk FC. This case study represents a continuity of their research interest into football supporters and the Against Modern Football (AMF) movement.
PROMISE is funded under the European Commission's Horizon 2020 Research and Innovation Programme, Grant Agreement no. 693221.

Open all minds
Open all dreams
Research, question
Open all doors
Open all senses
Open all defenses, ask
What were these closed for?
Lemn Sissay, Chancellor of The University of Manchester