PROMISE is a collaborative research project exploring young people's role in shaping society, focussing specifically on young people 'in conflict' with authority.
Latest news
The Russian PROMISE team is  focusing on the engagement and activism of marginalized young people within the current social and political context. The research team, based in the Centre for Youth Studies at the National Research University High School of Economics (NRU HSE) in St. Petersburg have been busy working on three case studies:
Case study 1: New pro-citizen activities of young Petersburgers' for 'public morals and order'
Case study 2: Feminist and LGBTQ+ youth activism in St. Petersburg
Case study 3: HIV activism in St. Petersburg and Kazan/Tatarstan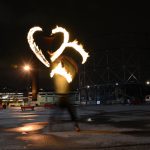 As part of PROMISE,  Finnish Youth Research Society conducted two independent case studies that focused on young mothers in multicultural Finland and young people's spatial occupations and belongings in the media city.
This is the first newsfeed in a series detailing case studies in our partner countries. Keep an eye out here for updates from Russia, Slovakia, Portugal, Spain, Germany, Italy, Estonia, Croatia and the UK.
Below is a brief overview about the Finnish case studies. 
PROMISE is funded under the European Commission's Horizon 2020 Research and Innovation Programme, Grant Agreement no. 693221.

Open all minds
Open all dreams
Research, question
Open all doors
Open all senses
Open all defenses, ask
What were these closed for?
Lemn Sissay, Chancellor of The University of Manchester