PROMISE is a collaborative research project exploring young people's role in shaping society, focussing specifically on young people 'in conflict' with authority.
Latest news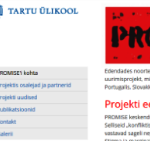 Joining the rest of the PROMISE partners, University of Tartu (UTARTU) in Estonia has now their own PROMISE website!
The website provides details of the project in Estonian as well as information about the UTARTU PROMISE research team. The new UTARTU PROMISE website will also host a variety of outputs that result from the PROMISE project, so check their website for updates on UTARTU's work.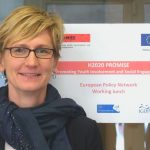 Following the successful set up of the National Policy and Practice Networks (NPPNs) by the PROMISE partners in their respective countries, the first European Policy Network (EPN) has now also been established.  The EPN meeting,  organised by PROMISE partner YES Forum, took place in Brussels on the 4th July 2017. Three members of the PROMISE team Dr. Eckart Mueller-Bachman (CJD Germany), Dr. Zyab Ibañez  (Universitat Autònoma Barcelona), and Annett Wiedermann (YES Forum, Germany) -pictured here-, presented the project work and early progress to key European stakeholders, including representatives from the European Commission, the European Parliament, and the European Youth Forum.
PROMISE is funded under the European Commission's Horizon 2020 Research and Innovation Programme, Grant Agreement no. 693221.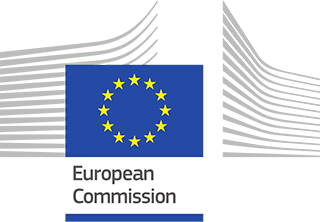 Open all minds
Open all dreams
Research, question
Open all doors
Open all senses
Open all defenses, ask
What were these closed for?
Lemn Sissay, Chancellor of The University of Manchester